St Kilian's Junior School invited all our families to enter our pumpkin decorating competition. Details here Pumpkin Decorating Fundraiser 2020
We are overwhelmed by the amount of entries and the standard of entries in our Pumpkin Decorating competition.
Congratulations to our two winners, Senan Cooper Edgeworth in Room 16 and Chloe Karpinski in Room 6 who were presented with their Smyths vouchers and certificates.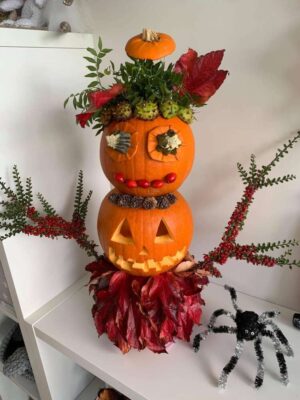 Well done to all the families who entered. See photos of some of the wonderful entries below: