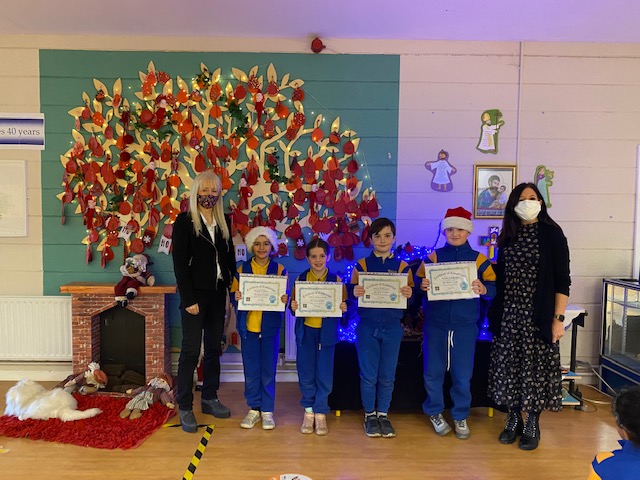 St. Kilian's JNS registered for the Hour of code this year. Boys and girls from first and second class had great fun learning how to code Minecraft Adventures and Dance Parties. The children received their Hour of Code certificates and prizes.
Well done to the following boys and girls:
Sophia Carroll, Jonah Dunne, Rachel Anderson, Alanna Reilly, Oisín O'Dwyer, Chloe Donoghue, Fionn Graham, Taylor Cullen, Ifelola Arogundade, Kapish Bansal, Harrison Scott and anna Laura Kiss.
See photos below